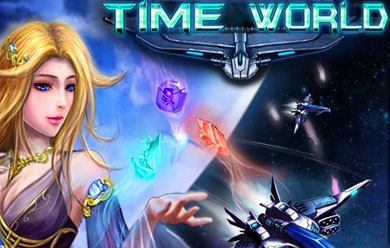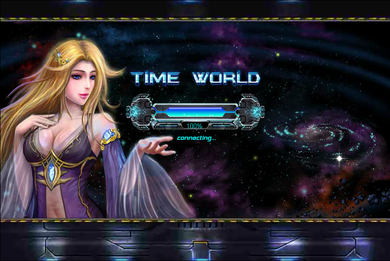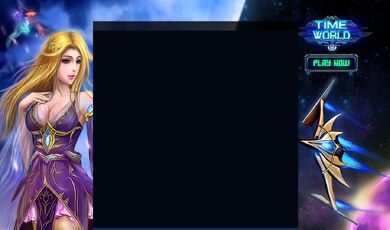 Time World is a MMO, or Massive Multiplayer Online Game. It is only playable in Kongregate and Facebook, so far.
Time World was released on Kongregate, late November 2011, uploaded by playmage , from the same creators of the highly popular Dream World .
Time World's basic Plot summary is that you are the leader of a planet, and pirates just attacked your homeworld. you must avenge your people and fight for what is right in a space-oriented battlefield across many new worlds. Recruit Heroes, build your own army, and set out for revenge in this Massive Multiplayer game with Galaxy mates and friends.
Chapters known are from 1-17 and also include a mini chapter "N". The developer continually adds content and the story is still not at it's finishing point.
Features of this game include:
Tutorial and starting Setup: Buildings, Resources, Special Currency, Planet and Galaxy Features
War Mode (Storyline): Chapters 1-9, N, 10-17
Expansion: Pillar Wars (PvP between galaxies)
Expansion: Prelude to Darkness
Expansion: War of Heroes (Card Colleting Game w/PvP Arena)
Expansion: Cursed Destiny (War of Heroes bonus chapters)
Expansion: The Hourglass
Expansion: Manifesto
Expansion: Escaped Memories (Rewards coins for replaying chapters)
Expansion: End of Time (Hero Spirits)
Although this information will expand as more people add to this wiki, Kongregate has many 'Forums' in which a lot of the games finer mechanics can be explained and discussed if it is not found here. There is also a thread about Patch Notes and Expansions by developer.
Questions and Answers: http://www.kongregate.com/forums/111-time-world/topics/254729-ultimate-question-and-answer-guide?page=9#posts-10741901
Guide: http://www.kongregate.com/forums/111-time-world/topics/666834-xivens-guide-for-new-players-heroes-skills-gear-etc?page=1#posts-10740969
TW Planning Sheet: goo.gl/ztuuaz